Ultimate Cabling Services prides itself on its cabling installations. The reliability of your network and equipment begins with a solid and well installed cable infrastructure. We recommend using cat 6 cable to future proof your network. These installations support PoE (power over ethernet), access control, wireless, LED over PoE and CCTV solutions.
Ultimate is well versed in running lines for new construction as well as updating, adding on or tidying up current infrastructure.
When planning a fiber optic installation, it is important to have someone with the proper understanding of fiber networks. There are several different kinds of fiber whether it be single or multimode, if multimode is it going to be 50 or 62.5 micron, if 50 micron will it be OM3 or OM4, is the fiber loose tube or tight buffered, and which ends to use...SC, LC, or ST?
It may sound like a lot of details but each of these specifications are unique to an application. For a seasoned fiber integrator, these are all obvious choices based on the environment and requirements of the communication. Let us help determine the right solution for your needs.
Just like the rest of our services, we built our access control solution around a PoE IP based door controller. This makes installation a snap as all we need to run to each door is a single Cat 6 cable. Remote login privileges allow the client to manage credentials, run reports, and monitor live activity from anywhere with an internet connection.
We can tailor the system for the client's specific need. We offer a number of credentialing devices including the most popular key cards, fob's and even mobile credentialing.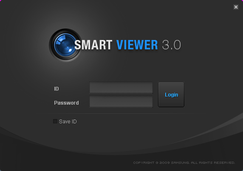 When dealing with security, it's important to stick with companies that are leading the industry with cutting edge technology. We choose Samsung for that very reason. As a silver level certified Samsung seller and installer, we are able to extend great offers and discounts on the newest released products.
With every installation our customers receive the software "Smart Viewer" for PC and Mobile, which is configured to view and search live and stored footage for multiple sites on one easy to use platform. We also have a full maintenance program which is very competitive in price and ensures proper care throughout the life of the system.
Whether your looking to make announcements to a school or play music in your restaurant, this solution can be tailored to your specific needs. Before you go with a traditional analog system with amplifiers, let us divert you to the efficiency and ease of our network based IP solution.
Benefits
Runs over PoE so no electrical outlets required near your devices
Custom setup for your network needs
Looking for a local company to provide on the ground hands on support for your national company? Ultimate Cabling is here to help for these situations. If you are looking for a provider in the Western New York area please reach out to us for pricing and scheduling at sales@ultimatecablingservices.com or via our online form.
"As a business owner, you need to focus the majority of your time in your areas of expertise to grow your business, and you need to be able to count on those who provide service to you.
The team at Ultimate Cabling has exceeded our expectations in every aspect of our relationship with them.  They have always asked the right questions to make sure they understand exactly what we need.  They are open and honest about time and money factors when they present options for us.  They communicate often and well during project implementation, and they always follow up to make sure they accomplished what we needed done."
Dan Welch, Owner
Oak Knolls Manor, LLC